Kinkassage Diana Darling Wynnum 
Kinkassage Diana Darling Wynnum Manly East Brisbane Official Webpage
MS. DIANA DARLING
Wynnum / Manly, East Brisbane, Qld, Australia
(FOR MEN ONLY)
.
A little about me…but it is all about you!
You will find me open & friendly. I rejoice in my feminine sexuality; caring, passionate, creative and spontaneous, with a very naughty and cheeky personality.
I just love men and women, and I've had a life long interest in human sexuality.
We are all individuals; all shapes & sizes, nationalities, shy or outrageous, young or mature. So expect something totally unique!
Whatever your needs or desires, whatever you have fantasized about, is possible in a luxuriously appointed private residence, where you will be empowered and enlightened.
.
SENSUAL ADVENTUROUS & EROTIC MALE RELAXATION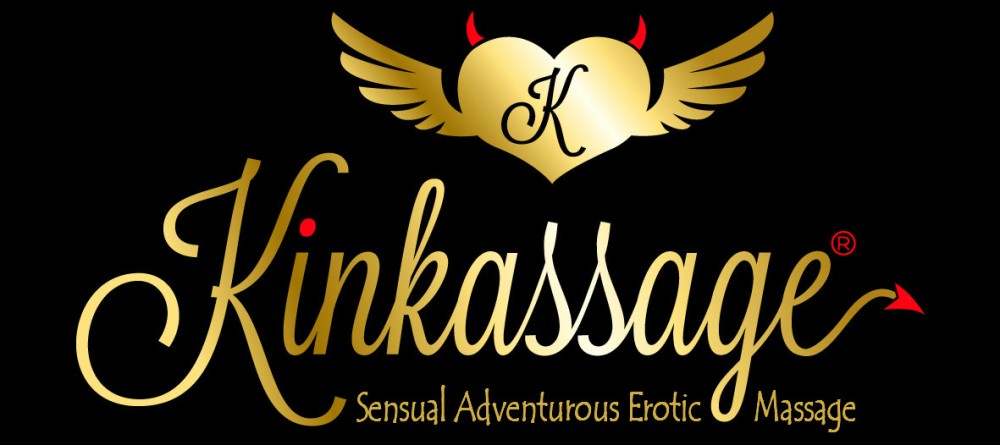 Kinkassage® is a Registered Trademark of Aleena Aspley Australia
Kinkassage Diana Darling Wynnum
KINKASSAGE® is a Sensual, Adventurous and Erotic Adult relaxation session exploring duality of the senses. Your session incorporates 100% intimate touch from the beginning of your session until the very end. I have my own exclusive titillating touch techniques to awaken your body into ecstasy. This session includes rosebud and sweet spot reflexology. The goal is full-body relaxation, and slowing down brain chatter into a mellowed state of consciousness, with a SLOW 🙂 ending.
KINKASSAGE is an extremely popular and up-market KINKY session with many repeat bookings. 
My up-market KINKASSAGE (Wynnum, East Brisbane) session guarantees full body relaxation utilizing unique Rosebud Relaxation Techniques (Lower Back, Hips, Buttocks, Sack and Crack), stimulating vibration touch, teasing pleasure overload, soft sensual hands and warm coconut oil.  The focus of my KINKASSAGE sessions is 100% intimate teasing touch. Imagine my kinky magic hands softly kneading your body and gently brushing your skin with my teasing manicured finger tips!
Book today, I would be delighted to be your Kinky Goddess and guide you on a journey of  Kinky teasing decadent KINKASSAGE pleasure.
.
.
WHAT TO EXPECT IN YOUR KINKASSAGE SESSION?
My Soft Sensual Magic Hands
A Comfortable Relaxing Environment
A Friendly Positive Experience
Warm Coconut Oil Relaxation
Deliciously Light Sensate Touch
Full-Body Intimate Bodywork
My exclusive Duality Touch Techniques
Transformational Touch to Awaken MORE Pleasure
Bootylicious Rosebud Reflexology
Sweet Spot Bodywork
Prostate Pleasure – just ask!
A Super SLOW 10 minute 🙂 Ending (45 Minute Session Only)
A Super SLOW 20 minute 🙂 Ending (Hour Session Only)
Profound Relaxation into Theta Brain Waves (Zero Brain Chatter)
A Positive Experience and a Repeat Booking!
Kinkassage® is a Registered Trademark of Aleena Aspley Australia
Kinkassage Diana Darling Wynnum
.
.
BOOK A MEN'S KINKASSAGE SESSION
SPOIL YOURSELF

1 Hour        $250 – Kinkassage Adult Relaxation
1 Hour        $250 – Kinkassage G-Spot or Fantasy Bodywork
2 Hours      $450 – Lingam Kinkassage
2 Hours      $450 – Domination Kinkassage BDSM Massage
.
.
CONTACT ME
Ms Diana Darling
(MEN ONLY)
Kinkassage® Professional Practitioner
Location: Wynnum, Manly, East Brisbane
Phone: 0429 237 669
International: +61 429 237 669
Available: Monday to Friday 8am to 8pm
Weekends: An advance booking is required for a weekend session
NOTE: If you can't get me on my mobile phone, then please
send me a text with your booking details.
.
.
Kinkassage Diana Darling Wynnum
TESTIMONIALS
Hi Diana I would like to thank you for the enjoyable experience today. Thank you for being a good listener, and your advice. I look forward to seeing you again. Mr C (G-Spot Kinkassage) 19/3/19
.
.
Thank you Diana for such a deeply relaxing experience; sensuality so beautifully shared. Mr. J. (Kinkassage) 14/3/19
.
.
I experienced the 45 minute Kinkassage appointment, and I must say it was an experience like no other. Diana is a Darling indeed! Warm, gentle and comforting at so many levels. Our hugging embrace at the start felt intimate and sacred all at the same time. Diana's expert hands gave me an out of the world experience. A very very satisfying and energising experience overall. Thanks so much! Mr. V (Kinkassage) 12/3/19
.
Total class. I would like to thank you for your time this morning. I was so nervous but you soon put me at ease and the 1st time experience was amazing. James (Kinkassage) 25/2/19
.
Today I was fortunate enough so spend two wonderful hours with the gorgeous Diana. From the moment I was met at the front door I was swept of my feet and taken on a magical journey. This was the ultimate blissful release and I hope to see her again very very soon. Mr C (Kinkassage) 8/10/18
.
Lovely pics and thanks again for a wonderful time. Was a really enjoyable experience thanks so much will see you again soon. Darryl 12/7/18
I was visiting Brisbane and had the exceptional good fortune to have a Kinkassage® pamper from Diana. From the moment I walked in the door she was welcoming and made me extremely comfortable. Little did I know what this fantastic lady had install for me. She took me to heaven and back. In an hour of absolute bliss she used warm oil, her fingers and hands on every part of my body . She is so natural and was totally in tune with what turned me on and kept taking me to the edge and back. It was the most amazing sensual and erotic experience I have ever had. I am still on a cloud. Thanks Diana you are amazing.  Mr. P 10/7/18
.
I had a 1 hour session with the lovely Diana today, a soft and gentle lady no rush but lots of pleasure. I recommend her work. I have the biggest smile. James May 2018
.
.
Thank you very much for the session I really enjoyed all moments. Mr. A (Kinkassage) 12/5/18
Thank You Diana, It was wonderful meeting you. You are an amazing woman. I hope to see you again, Very Soon. Rod (Kinkassage) 18/4/18
.
.
Thanks for the most amazing session this morning. Best I've ever ever experienced. The sensuality you delivered via your fingertips was incredible and I will definitely be seeing again Rob (Kinkassage) 26/3/18
.
.
From the minute you arrive, you're made to feel like the centre of the universe and immediately are made to feel relaxed, at ease and calm. Then the amazing hands begin and OMG the pleasure. Knowing hands that are in complete control of your body from the very first touch to complete ecstasy and you literally float out the door. Brendan 23/3/18
I was attracted to Diana's advert as it was classy with a hint of the exotic and enticing. When i Met Diana for my pamper session I had a preconceived idea of what it would be like…… the experience blew me out of the water, and far exceeded my wildest imagination. Mr. B (1 Hour Kinkassage Pamper) 22/2/18
'Beautiful, sexy and elegant. Unbelievable massage, like nothing I've experienced before. I'll be back for sure!' Mr. A (1 Hour Kinkassage Pamper) 19/2/18
"Darling Di is just amazing at building energy, and moving it around my whole body. Her softness, and beauty amplify the whole experience, and always leaves me on cloud 9" Rob. B. (Kinkassage) 13/2/18
.
Hi its Riki here thanks so much for my visit on Friday it was so nice and i can't wait to come to visit you again. Yum that hot oil i will never forget  Riki (30 minute Kinkassage) 2/2/18
.
From the moment you walk into the room you are made to feel comfortable. Nerves quickly dissolve as go through the process of undressing. The warm embrace leaves you feeling safe and excited. So much power comes from such an embrace. The sounds and smells help the senses relax and instruction is expressed in a relaxed way . You cannot help but unwind and experience sensations that are hard to put into words . Thank you Diana I will be back . Lee (45 Minutes Kinkassage) 12/12/17
.
Just had my first session with Diana and totally happy with her. Friendly, relaxed and very sensuous, made me feel very welcome and then caressed me to ecstasy. Highly recommended. R. 45 minutes Kinkassage 1/11/17
.
.
Hello Dianna Thank you for our session last night. Your presence filled the room with calmness, your warm greeting and acceptance of me was insatiably erotic. Your knowledge, experience and patience had me experiencing pleasures I had never felt before. Your experienced hands were able to feel my energy, coach me through breathing deeply inwards spreading the waves of energy through my whole body an orgasmic eruption exploding within. But it didn't stop there, your continued touch until returning my body to complete relaxation. I will be looking forward to future equaling experiences. Mr.A (One Hour Kinkassage) 30/10/17
.
Diana, thank you so much for the amazing Kinkassage this morning. I've never experienced anything like that before. Am still tingling. Mr I (One Hour Kinkassage) 29/10/17
.
Diana. Thanks for a very relaxing and enjoyable hour. Nearly bit my tongue off at the end. See you again soon. Simon (One Hour Kinkassage ) 23/10/17
.
.
I've just had the best sexual massage I've ever had. Diana is extremely sexual an makes you feel very welcome and you will want to come back. Scott (45 mins Kinkassage) 18/10/17
.
Wow Diana, what a wonderful experience again. If i was asked to rate you from 1 to 10 I would give you a 20. You are smart sexy magical mystical but above all extremely good at what you do. I can't recommend you highly enough. Bob (One Hour Kinkassage)
.
I want you to know that today was absolutely wonderful. Thank you. From Maui Jim today. 90 minutes Fantasy Kinkassage 6/9/17
.
Hi Diana thanks for the massage last week had great time ,you made it relaxing , enjoyable and sensual be back soon. Mall 1/9/17
.
.
Diana is pure embodiment of feminine? sensuality. A classy sophisticated companion who is compassionate and non judgmental. She emanates an aura of wisdom and experience?. Her caring personality took time to listen to my needs. Her tantalizing touch flew me to orgasmic realms which I never knew existed. She opened up a portal to delve into my on sexuality like no one else. I was still buzzing hours after my time with her trying to comprehend the profoundness of full body and multiple orgasms she delivered. Ever so grateful – AJ
.
I'm happy to tell you, the 'glow' of your handiwork remained for hours, and some small ongoing orgasms. As Arnie says "I'll be back." Thank you.
.
.
I had my prostate removed 6 months ago, and thought that was the end of my sex life. Diana took the time to listen to me, and assure me that ejaculation and orgasm are 2 different things. She made me feel completely relaxed, and took me through into a whole body orgasm. She is a superstar and a true professional at her craft. I can't recommend her highly enough. Bob 3/4/17 (Session One)
.
Wow Diana, what a wonderful experience again. If i was asked to rate you from 1 to 10 I would give you a 20. You are smart, sexy, magical, mystical, but above all, extremely good at what you do. I can't recommend you highly enough. Bob 27/4/17 (Session 2)
.
First ever Kinkassage was with the stunning Diana Darling Knows how and where to touch to get the result, her handy work produced 3 orgasms within the hour. Yeahhhh. Will be back for more of that treat another time. Thanks again, you rock. Mat  22/4/17
.
Many thanks for the great massage today Diana. You're definitely an artisan! Next time I'll be making a one hour booking – pure bliss! Andrew 14/12/16
.
Thank you for an amazing massage you are a wonderful and a beautiful lady. A pleasure to meet you keep in touch please. Neville 15/12/16
.
Wow, Diana Darling was awesome! I just loved her Fantasy Kinkassage session. Wynnum Manly, here I come! John 14/1/16
.
The best morning I've had in years can't wait to see you again. Steve 11/8/16
.
.
There are sometimes in life that one is surprised at what we do. My decision to visit you confirmed that we should try new things often. My time with you and your treatment of me was so sensuous and inspiring that I was still "on a cloud" for more than 24 hours. I have not experienced those feelings you gave me in probably 15 years. I cannot thank you enough. John – 26/7/16
…
My visits to Wynnum for a massage are a delight, to be met by a sophisticated beautiful woman, with a sexy smile is refreshing. Very professional and caring, an explosion of sensory delight !!! Patrick 5/9/16
.
.

PLEASE NOTE: If you are unable to contact me on my mobile phone then do please text my mobile with your appointment details and request that I call you back. When I am with a client I do not answer my mobile phone.
BY APPOINTMENT ONLY: Monday to Friday 8am to 8pm. Book early, because I limit the number of appointments, I accept, each week.
.
.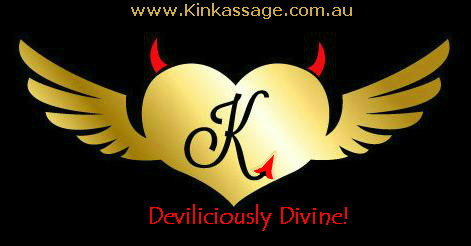 Kinkassage Diana Darling Wynnum