KINKASSAGE EROTIC MASSAGE BRISBANE
Kinkassage Erotic Female Massage Brisbane for Women
YONI WHISPERER BODYWORK
by Kinkassage®
KINKASSAGE EROTIC MASSAGE BRISBANE
Quintin is trained in Yoni Whisperer Bodywork and Kinkassage relaxation.
Quintin is a quirky and intelligent man who takes exceptional care of his appearance.  Q has a caring and nurturing personality and it is his desire, to give you the very best high-end Kinkassage and/or Yoni Whisperer Bodywork experience.
When you meet him you will instantly recognize a warm and safe man, a professional man, and a pretty cute one too!. Do not be concerned though, you won't be intimidated in his company, for he is a completely natural and realistic human being.
His up-scale relaxation studio provides a sanctuary away from the streets. Adorned with candles, Egyptian cotton towels, organic body oils and luxurious Aesop body products Quintin's Kinkassage and/or Yoni Whisperer Bodywork relaxation service is not only warm and friendly, but with a hint of day spa decadence.
Whether you are new to erotic relaxation, or an avid pleasure seeker, Quintin will be able to find a connection with you and use that toward establishing an intimate and relaxing time together.
His unique gift is putting women at ease. His pleasure is seeing your happiness, bliss and fulfillment.
KINKASSAGE EROTIC MASSAGE BRISBANE
YONI WHISPERER BODYWORK
by Kinkassage®
SENSUAL ADVENTUROUS & EROTIC FEMALE RELAXATION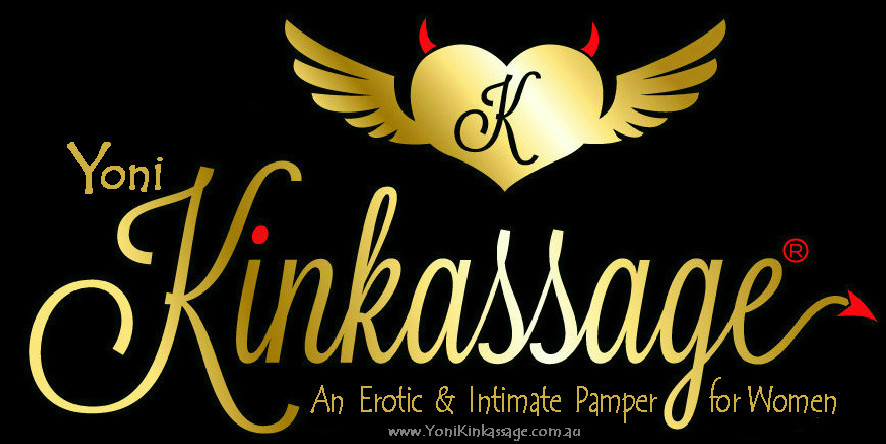 Kinkassage® is a Registered Trademark of Aleena Aspley Australia
YONI WHISPERER BODYWORK by Kinkassage® is a Sensual, Adventurous and Erotic Female relaxation session exploring duality of the senses. Your session incorporates 100% intimate touch from the beginning of your session until the very end. I have my own exclusive titillating touch techniques to awaken your female body into ecstasy. The goal is full-body relaxation, and slowing down brain chatter into a mellowed state of consciousness with a sensuously slow Yoni relaxation bodywork.
BEGINNERS 
AWAKENING BODYWORK – Yoni Whisperer Awakening Bodywork, is an extremely popular, high-end and intimate female session. It is recommended that three sessions of Yoni "Awakening" Bodywork be experienced before a woman is ready for our advanced Yoni "Orgasmic Mapping" Bodywork session. 
ADVANCED
ORGASMIC MAPPING BODYWORK – Yoni Whisperer Orgasmic Mapping Bodywork, is designed for the female who has been vaginally awakened with three Yoni Awakening Bodywork sessions. The goal of an advanced orgasmic mapping session, is for a woman, to start experiencing different kinds of vaginal orgasms such as:
K-Spot
R-Spot
Womb Orgasm
Cervical Orgasm
A-Spot Orgasm
G-Spot Orgasm
U-Spot Orgasm
Clitoris Orgasm
Clitoral Orgasm (duality blended)

NOTE:

The clitoris is not the centre of the Yoniverse or the main player in this advanced session.
.
DO CLICK HERE TO LEARN MORE ABOUT YONI WHISPERER AWAKENING BODYOWRK 
.
HIGH-END YONI WHISPERER BODYWORK 
Up-market Yoni Whisperer Bodywork by Kinkassage, with Quintin of Brisbane, is a journey of full body relaxation utilizing unique Rosebud Relaxation Techniques (Lower Back, Hips and Buttocks), stimulating vibration touch, teasing pleasure overload, soft sensual hands and warm coconut oil. 
The focus of our Yoni Whisperer Bodywork sessions is complete relaxation and intimate holistic bodywork combined with highly erotic teasing touch.
.
BOOK TODAY, Quintin would be delighted to be your masculine erotic guide. Quintin's goal is to take you on a journey of  teasing decadent and blissful full-body pleasure.
KINKASSAGE EROTIC MASSAGE BRISBANE
WHAT TO EXPECT IN YOUR YONI WHISPERER BODYWORK SESSION?
A Comfortable Relaxing Environment
Setting Safe Boundaries In Your Yoni Bodywork Session
My Soft & Sensual Masculine Magic Hands
A Friendly Positive Experience
Warm Coconut Oil Relaxation
Deliciously Light Sensate Touch
Full-Body Intimate Relaxation and Yoni Bodywork
Beginners – Yoni Mapping & Awakening Bodywork (3 Sessions)
Advanced – Orgasmic Mapping Expanded Bodywork (2 Sessions)
Kinkassage Duality Touch Techniques
Transformational Touch to Awaken MORE Pleasure
Bootylicious Buttockassage
Intimate Yoni Bodywork
Feminine Awakening to Experience More Pleasure
Profound Relaxation into Theta Brain Waves (Zero Brain Chatter)
A Positive Experience!
Kinkassage® is a Registered Trademark of Aleena Aspley Australia
…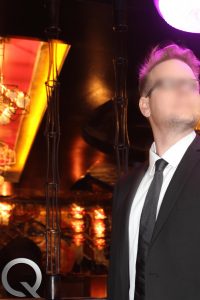 YONI WHISPERER BODYWORK BY KINKASSAGE®
BEGINNERS YONI WHISPERER BODYWORK TO AWAKEN FEMALE INTIMATE PLEASURE
BEGINNERS
Session One:    2   Hours    $400 Yoni Awakening Mapping
Session Two:    2   Hours    $400    "      "
Session Three: 2   Hours    $400    "      "
Book & pay in advance for 3 sessions $900 

(Save $300)
ADVANCED YONI WHISPERER ORGASMIC MAPPING BODYWORK TO FEEL VAGINAL ORGASMS
.
.
TESTIMONIAL
Thanks for my Yoni Whisperer Orgasmic Mapping Bodywork session yesterday. I felt so comfortable right from the start with Q. Nothing like strong and experienced hands for a Yoni massage …Wow!.. I experienced an all over body orgasm, you just have to experience to believe, along with more intense orgasms, to top off a most satisfying experience. Thank you so much Q. Miss T (Yoni Whisperer Orgasmic Mapping Bodywork) 21/9/16
KINKASSAGE EROTIC MASSAGE BRISBANE
DOMINATION KINKASSAGE®
FOR WOMEN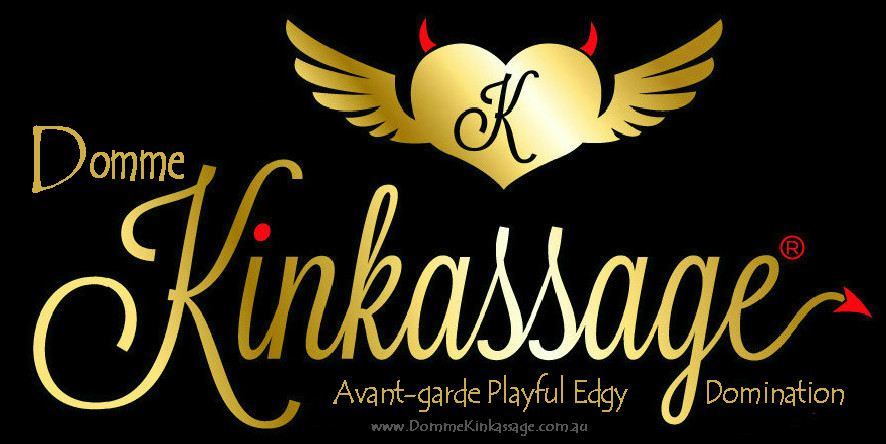 .
SURRENDER TO 50 SHADES OF KINKASSAGE DOMINATION
Surrender your body to a session of Spicy and Playful Domination Kinkassage. Indulge your appetite, to be safely dominated and amplify your body's ecstatic pleasure threshold.  I highly recommend, a two hour session, to escalate your body into profound states of bliss and pleasure, while at the same time awakening your body into absolute rapture and bliss.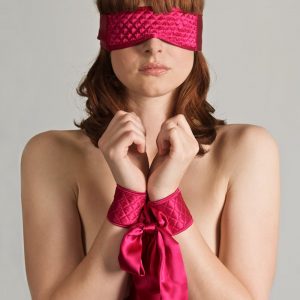 The allure of booking a 2 or 3 hour session, means you will be giving your body the opportunity to elevate your arousal threshold, while at the same time down regulate your feminine body into deep profound relaxation.
The human body loves the opportunity to completely switch off and yield into the sublime state of SUBSPACE.
With Domination Kinkassage, the longer your session, the more indulgent, sizzling and playful your experience.
High-end Domination Kinkassage can take your body into heightened orgasmic states that few women ever experience in their lifetime!
Domination Kinkassage, incorporating ultra light and/or bolder bondage with domination, plus duality play bodywork, is a journey of my sensate duality touch techniques and super SLOW intimate arousal.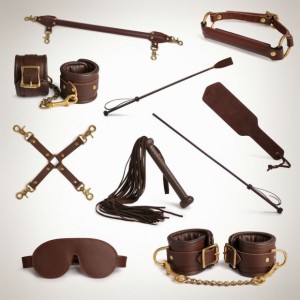 At the beginning of your session you will wear a blindfold and headphones. While holding hands, I will tune into your bodies luminous energy and intuitively connect with the precise touch your body desires.
As your session progresses playful toys of all varieties will be chosen to over indulge your feminine senses. I have my own exclusive domination duality touch techniques to titillate your body into ecstasy.
Your Domination Kinkassage session includes my bootilicious buttock relaxation bodywork. The goal is complete full-body relaxation to slow down brain chatter, into a mellowed, subspace state of consciousness.
…
KINKASSAGE EROTIC MASSAGE BRISBANE
WHAT TO EXPECT IN A DOMINATION KINKASSAGE SESSION
Domination & Surrender Bodywork
My Magic Hands Kinkassage Relaxation
Titillating Sensate Touch Techniques
Duality Play Bodywork
Personalised Sound, Movement and Awareness Coaching
Pelvic Rotation Bodywork
Pelvic Release Bodywork
Shamanic De-Armoring
Whole Body Vibration for Chakra Activation
Pudendal Nerve Awakening – to bring pleasure ALIVE!
Pelvic Nerve and Vegas Nerve Activation
Awakening of over 15,000 nerve endings in the Pelvic cavity
My 101 Spanks Bodywork Techniques
A Blindfold
Headphones
Fluffy Leather Restraints
Props and Toys of all Varieties
Bootylicious Rosebud Reflexology
Yoni Bodywork
Heightened Ecstatic States of Consciousness
Profound Relaxation into Theta Brain Waves (Zero Brain Chatter)
The Goal is a Bliss and Sublime Pleasure
Kinkassage relaxation and bodywork techniques
Kinkassage® is a Registered Trademark of Aleena Aspley Australia
A Positive experience and a smile from ear to ear when you leave my relaxation studio!
…
DOMINATION KINKASSAGE
SPOIL YOURSELF WITH 50 SHADES OF FUN
2 Hours      $450
3 Hours      $650
.
.
CONTACT ME
Quinton, Wynnum, East Brisbane,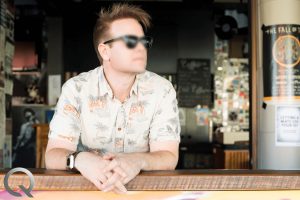 Mobile: 0401 487 597
International: +61 401 487 597
Availablility: Monday to Sunday by appointment
KINKASSAGE EROTIC MASSAGE BRISBANE
MY WEBSITES
…
PLEASE NOTE: If you are unable to contact me on my mobile phone, please text my mobile with your appointment details and request that I call you back. When I am with a client I do not answer my mobile phone.
BY APPOINTMENT: Available Monday to Sunday by appointment.
KINKASSAGE EROTIC MASSAGE BRISBANE