Kinkassage Yoni Massage Melbourne
Kinkassage Yoni massage melbourne with Conrad Hendricks
YONI WHISPERER BODYWORK
by Kinkassage® for Women
.
Meet Conrad Hendricks of Melbourne Victoria. Conrad is trained in Yoni Whisperer Bodywork.
For over 20 years, I has been a freelance sound engineer, working for film, tv and the theatre world. In 2003 during a 10 day silent Vipassana retreat, he had his first experience of his body correcting itself, as waves of energy clicked and stretched his body into a new alignment.
In 2008, he took a few years off from sound engineering to explore this body based mystery. He had experience and training in massage, Reference Point Therapy, Somatic Experiencing and Matrix Energetics. These modalities took me all around the world, supporting all kinds of transformation for clients, from emotional releases, to spontaneous healings.
Then, along came sensual body work. A chance meeting with Andrew Barnes was the beginning of my interest into sensual body work. It was another 2 years later, when I attended Andrew's Energetic Orgasm workshop, that I met my friend and inspiration, Stephanie Phillips. Through more years of sensual bodywork and then attending ISTA trainings, I found my passion for providing intimate experiences for transformation, with hands on sensual bodywork.
Kinkassage Yoni Massage Melbourne
As my training progressed, I saw the profound energetic power of working with women, as I gave Yoni awakening bodywork, in my mature masculine healing energy and presence.  I began to understand the importance of awakening and assisting women to release years of tension, trauma, abuse, and, amazingly, sometimes in only one awakening Yoni Whisperer Bodywork session.
In 2017, another chance encounter brought me together with Aleena Aspley of Brisbane. The connection was instant and after meeting and sharing our passion of holistically healing the sacred feminine, I have now joined with Aleena and I am offering the following somatic bodywork sessions; Yoni Awakening, Yoni Orgasmic and Yoni Domination Bodywork.
I am the first Male, Yoni Whisperer Bodywork Practitioner by Kinkassage, based in Melbourne.  I offer a safe and relaxing environment for your female body to experience divine holistic and sensual healing.
.
.
CONRAD HENDRICKS & ALEENA ASPLEY AT SANDGATE, BRISBANE (Nov 2018)
.
.
A YONI AWAKENING BODYWORK SESSION is a 2-3 hour session, deeply honouring and awakening your Yoni.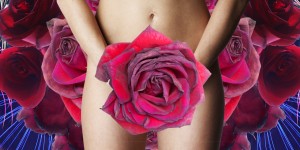 We begin by having a discussion about your sexuality, body image, relationship to self and others. Boundaries are clearly established so you feel comfortable with the exact process for each session.
I coach you to relax using breathe, sound, movement, presence and intention. With massage and gentle guidance, I invite you to allow your body to move, express and open to what ever it wants to express in the moment. For many of the women I work with, they have had an experience when during intimacy, they have had emotions come up and their lover hasn't been able to be there for them. In sessions with me, you are welcome to let the emotions flow. This can be a whole array of emotions, from sadness to ecstasy. They are all welcome and all part of you becoming comfortable to the wide range of expression and sensation you are capable of.
Throughout your Yoni Mapping bodywork session, you are given time to feel your body being slowly explored and relaxed SAFELY without goals. A sacred, safe space is created in which your female body can surrender to touch, release stress and feel more alive while staying fully present and in the moment.
.
.
A YONI ORGASMIC BODYWORK SESSION can be extremely healing, relaxing and orgasmically blissful for a woman.

An Orgasmic Bodywork session, can assist a female to enter into a deep state of relaxation. In this state, women can feel comfortable to let go and allow themselves to explore pleasure, free from conditioning.
A Yoni Orgasmic Bodywork session explores external vulva and internal vaginal stimulation and awakening of the many different erogenous zones, both internal and external. The main focus, of a Yoni Orgasmic Bodywork session, is awakening pleasure in other parts of the female genitals, where the focus is not purely concentrated on the Clitoris.
Ultimately, my intention is to provide you with a place to explore your sexual awakening in a container of safe boundaries and integrity. My deepest desire is for you to have a beautiful, intimate sexual awakening supported by a masculine presence.
Kinkassage Yoni Massage Melbourne
INTUITIVE & RESPECTFUL BODYWORK BY KINKASSAGE®
YONI WHISPERER AWAKENING BODYWORK
AWAKENING & DEARMOURING

Session One:    2   Hours    $400 Yoni Awakening Mapping
Session Two:    2   Hours    $400    "      "
Session Three: 2   Hours    $400    "      "
Book & pay in advance for 3 sessions $900 

(Save $300)
YONI WHISPERER ORGASMIC MAPPING BODYWORK
ADVANCED ORGASMIC / DISCOVERING YOUR BLISS BODYWORK

Session One:    2  Hours    $400 Yoni Orgasmic Mapping
Session Two:    2  Hours    $400      "               "
Book & pay in advance for 2 sessions $600 (Save $200)
YONI WHISPERER DOMINATION BODYWORK
Conrad Hendricks
Bulleen Melbourne, Victoria
Phone: 0408 947 250
International: +61 408 947 250
Twitter:      Click Here
.
Kinkassage Yoni Massage Melbourne
TESTIMONIAL
Note: I offer a 1 week phone check in service for clients as there can be such profound shifts, I find it kind to be available while these changes happen. A recent client shared her experiences from the week after her session. This first part is after her 90 minute drive home after her first session with me.
"Hi Conrad, I couldn't wait to tell you about the effects of today's session on my wellbeing. I'm excited. It takes me a while to process things and on the drive home I noticed that the grief I have been carrying around for 37 years due to the death of my mother when I was 9 has dramatically shifted. When you put your hands on my heart and yoni I felt an unusual sensation in my heart, a welling up through the grief which pushed it out of me.
I feel like a normal person after all these years of feeling like an outsider due to the pain of loss. One of my intentions for today was to shift some of this pain. I think it has been the cause of a lot of my dysfunctional behaviour. Thank you most humbly and with gratitude. I don't know how you did it but you are amazing and so skilled. The yoni massage itself was so pleasurable, I felt a great release and comfort, I almost passed out. Also, I feel freer in my throat, I no longer feel afraid to speak and that's been a habit for most of my life. Your advice about dropping my consciousness into my womb when with my children I just tried before and there was a big difference my daughter noticed right away I could tell by the way she responded with surprise and happiness, how empowering!
Today has had a profound impact on how I feel which will have flow-on effects on lots of areas of my life I'm sure, mostly I wish to improve my interpersonal style and how I interact with others so I can have fulfilling relationships. I've already noticed a big improvement from talking with you over the phone.
There's one more thing that happened that I forgot to tell you about with my right eye. Because I was so used to hiding who am through a lack of confidence and a need to protect myself it manifested as strain in my right eye. That has now cleared up, I'm so pleased with the results. Due to my recent heartache, I've been praying for something to happen because it all became too much and I just couldn't take it anymore, I thank God for bringing me to you and your guides and mine for the healing that I experienced. Thank you for facilitating the process and for taking me there, I could see a spark of light in your eyes as you worked. I'm glad it wasn't energy work because the heart is a sensitive being but divinity was certainly part of the equation which is energetic anyway. Thank you so much, deep gratitude. Thank you Ganesh, Krishna and Parvati and Buddha. "
This is from the mid-week check in:
"I'm Ok. Had a lot of stuff surfacing memories of things I don't want to think about but feels like I'm purging them. Been feeling a bit emotional and sensitive around others, feeling self-protective and learning how to respect that. Have become more aware of my boundaries and much more assertive which is fabulous. Also, I was able to ask people for help today when my phone broke and I needed directions, I would have had a panic attack previously and not known what to do. Getting along really well with my daughter, Thank You!
Physically I'm much more relaxed, I feel more in alignment. I'm so grateful to you I keep crying when I think of the things you've said to me. Also, it's such a relief to finally lay down my grief. Things are becoming clear to me about my father and what you were saying about intergenerational trauma I can trace it back. I don't want to blame him or them they were only doing the best they knew how to with what was going on in their heads. I'm so used to denying myself and so inhibited, during our session I wasn't able to express myself very well and would like to learn how and to build self-confidence."
And here is her final sharing from one week after her first session.
"I just wanted to say that I can feel a shift in regards to my dad and I no longer feel a victim but rather am definitely feeling empowered. None of it matters anymore. This is great. Today I processed stuff about my grandfather who was a monster in my eyes. I'm not even angry anymore, I can just let it go, in fact I feel compassion for him for the first time. It's uncomfortable and confronting when stuff comes up but important to let it come through so I can finally be free of my past. My parents were so damaged and theirs before them, I feel hopeful now that I can break the cycle with your great talent in yoni bodywork. Thanks for resetting me and being who you are. Bless you." Anonymous.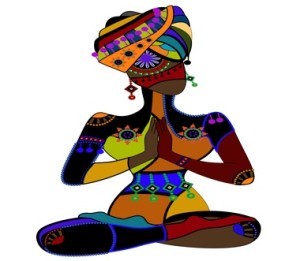 Kinkassage Yoni Massage Melbourne
Hello Conrad, I just wanted to follow up with an appreciation message on my last session with you. It was a truly profound experience for me .. for many reasons, which I have detailed below.
Firstly, before I even met you face to face, I had the strongest feeling that I could trust you. This for me was an intuitive sign, that I trusted and that was then confirmed, when I met you on the morning, of my session with you.
Further validation, of this trust, was gained and validated for me, when you provided an opening introduction to the session, that went for about 40 minutes, before the session to set the scene on what would be taking place in the session, and the rules of practice (my words).
You also have the most amazing way of sharing your knowledge, and in a short time, I was able to connect the dots to understand that you knew so much and that I could learn so much from you about this practice.
This practice is sacred, so I am divinely blessed to have had the opportunity, to find a practitioner that is perfect for me, and to experience this session with you, and all its healing benefits. You made me feel so at ease, I trusted you implicitly, and this had a monumental impact on how I felt going into the session, during the session and the outcomes gained from the session. I knew you were a special soul before I even met you, but wow, within a short time, I knew that you were a divine healer with so many beautiful and diverse gifts to share. I was instantly excited, as an intuitive, I knew that this session would be life changing for me.
AFTER MY SESSION,  I found my Yoni Whisperer Awakening session to be so intensely transformative, as it felt like it was a Powerhouse Healing session… it felt like I had jam packed 100 healing sessions in one session with you.
The healing that took place transcended the physical and multidimensional. What I mean by this is that I had always felt that I was holding onto stuff (energetically) that stemmed from a life time and past life time of abuse – emotional and sexual that I had never been able to shift. I had done a lot of stuff to try to shift this energy.. I had seen psychologists, spiritual healers, massage therapy .. you name it, I had tried it but I often felt there was still stuff that had to be shifted at a deeper level. However, I felt that so much stuff shifted with just one session with you that sessions with other healers had not been able to reach. I can't explain this other than to say that you have a gift that is uniquely yours and that it was exactly what I needed to shift my stuff to allow me to embrace my inner goddess and move on from the trauma that had stopped me during my lifetime in allowing that free creative expression from flourishing.
I often reflect on my Yoni Whisperer session with you and I still get this open feeling in my heart chakra when I think about it. The fact that I can still think about the session and still feel benefits from it is a reflection for me in how profound it was and continues to be for me. My Yoni Whisperer session opened up my heart chakra and allowed me to experience the free flow of energy throughout my body that I had often struggled with as I have had issues with energy getting stuck at my pelvis area. I can only surmise that this is because of the trauma that I had suffered. Soon after the session I felt completely exhausted and emotionally drained but in the best possible way. I felt liberated.
The throat chakra work that we did enabled me to express myself more freely and I have noted that work colleagues and family members have noticed a "difference" in me, although are not privy to the healing that I have experienced. I can see that they see I am different, from the way they are reacting to me.
I also had this most amazing shift with my dad soon after my session. On an intuitive level, I feel that this healing of my relationship with my dad is related to the benefits I gained from my session with you.
At the moment, I am also dating and I have noticed that men are responding to me differently, probably because I feel different and I am expressing my energy differently. This practice has made me realize that I want to connect in a conscious way and that I am not compromising on this. I can no longer do the casual sexual hook ups. This practice makes me want to tap into the depths of my soul, and I have realized that now that I have been there, there is no turning back.
One of the other things that I have noted, is that the session opened me up to my own potential as a healer to help my own clients with closed heart chakra issues. Consequently, I am keen to explore this work further, and to learn from you, so I will be booking in for regular sessions with you. I am also keen to undertake further training sessions with you to explore my own gifts in using this practice. Not sure where this will take me, I just feel I am being guided to explore this work further.
You have a truly divine gift and I really do look forward to my next session with you this week. Thank you for your energy, guidance, unconditional love and beautiful gift. You have gone above and beyond for me even with checking in with me pre and post sessions.
Please know that this has not gone unnoticed and that I am eternally grateful for all that you have done for me and continue to do for me. You have helped my healing process emotionally, physically and mentally and have broadened my acceptance and openness to future experience, self exploration, self-actualization and pleasure.
Thank you! Anonymous Lady 24 January 2018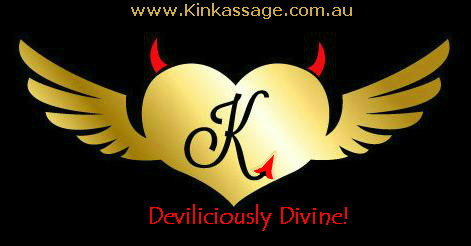 .
Kinkassage Yoni Massage Melbourne
ABOUT KINKASSAGE
A Kinkassage bodywork session begins with a short opening ritual, where our professional practitioner uses hands over the client's heart chakra, base chakra and second chakra, to connect with a client's luminous energy.  A blessing is then requested, to Creator, to send universal love and pure white positive light, into the massage studio. Safety and trust are paramount during Kinkassage bodywork sessions and it is our desire to offer a safe space for our client to completely relax into bliss and sublime pleasure.
.
During your Kinkassage session you will be invited to let go and relax, you will be asked to entrust yourself, body, mind and spirit, into our caring hands. Step by step every part of your body will experience soothing, caressing and tender erotic care.
.
The emphasis will be on harmonizing your body's energy. An important aspect to a Kinkassage experience is the awakening of your senses and your sensuality. This can happen through the various qualities of touch or with playful props (vibration, pin wheel, feathers, furs, scents, sounds…) stimulating and indulging you.
.
A Kinkassage bodywork session invites genital worship by building up your sexual energy and letting it develop and circulate around your body. A Kinkassage practitioner can then use their hands to spread your vital life energy into your entire body and aura (luminous energy). Lingam and Yoni Worship are an important part of all Kinkassage massage experiences.
Kinkassage Yoni Massage Melbourne
Your Kinkassage bodywork session will end with time to recover and reflect upon your erotic touch experience. There are shower facilities available and you will leave feeling blissful, relaxed and renewed.
.
Kinkassage is a registered trademark of Aleena Aspley Australia