Tantra Kink Massage Women
Tantra Kink Massage women, Yoni Orgasmic Bodywork by Kinkassage®, which is a registered trademark of Aleena Aspley Australia.
YONI KINKASSAGE® ORGASMIC BODYWORK
AWAKENING PLEASURE FOR HER
SENSUAL <> ADVENTUROUS <> EROTIC
FEMALE RELAXATION
.
.
YONI KINKASSAGE® BODYWORK, is a Sensual, Adventurous and Erotic relaxation bodywork experience for adults of all genders.
Your intimate bodywork session begins with intuitive relaxing NEO Tantric touch, coaching mindfulness, breath-work and being present.  Every inch of your body will be touched in a loving and caring heartfelt manner, honouring your modesty and consent boundaries 
During your session, you will be taught breathing techniques to clear blockages, with sensate touch bodywork to completely relax and feel pleasure.
To add to your experience, you will be encouraged to wear a blindfold to deepen your experience and open your body into bliss.  The goal of your session is to leave our Yoni Kinkassage Bodywork studio feeling completely nourished, relaxed and refreshed.
During your Yoni Kinkassage Bodywork session, you will experience full-body intimate touch. We have my own exclusive titillating touch techniques to awaken your body into ecstasy. Your session includes Yoni Orgasmic Bodywork.
The goal is full-body relaxation, and slowing down brain chatter into a mellowed state of consciousness.
Your YONI KINKASSAGE® BODYWORK session guarantees complete relaxation utilizing our unique relaxation techniques, stimulating vibrational touch, teasing pleasure overload, soft sensual hands and warm coconut oil. 
Book today, we would be delighted to be your relaxation guide, and take you on a journey of titillating and teasing decadent YONI KINKASSAGE® ORGASMIC BODYWORK.
.
Tantra Kink Massage Women
PRICING YONI ORGASMIC BODYWORK
2 Hours      $500 (Vulva Massage & Internal Vaginal Bodywork)
.
.
WHAT TO EXPECT?
Kinkassage® Bodywork Relaxation

Tantric Techniques to feel more and open to pleasure

Soft Sensual Magic Hands

A Comfortable Relaxing Environment

A Friendly Positive Experience

Warm Coconut Oil Relaxation

Deliciously Light Sensate Touch

Full-Body Intimate Bodywork

Our exclusive Duality Touch Techniques

Transformational Touch to Awaken MORE Pleasure

Shamanic De-Armouring

Vibrational Bodywork

Yoni External Vulva Massage

Yoni Kinkassage Orgasmic Mapping Bodywork

Profound Relaxation into Theta Brain Waves (Zero Brain Chatter)

A Positive and Sensual Experience

Kinkassage® is a Registered Trademark of Aleena Aspley Australia
.
---
Tantra Kink Massage Women
OUR PRACTITIONERS

BRISBANE, QLD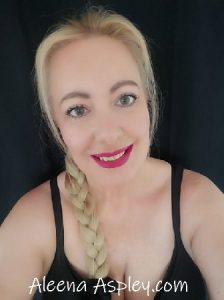 NORTH BRISBANE – Aleena Aspley
Cert. Sexological Bodyworker 2010
Somatic Sex Coach & Educator
Owner of Kinkassage®
Phone: 0404 449 433
Owner:Yoni Whisperer Bodywork (Women)
Owner: Lingam Whisperer Bodywork (Men)
Owner: Tantric Whisperer Bodywork (Couples)
My Directory: AleenaAspley.com.au
My Bio: Click Here

.
BRISBANE, QLD
HENDRA, BRISBANE – Rose Richey
Certified Kinkassage® Practitioner
Phone: 0499 978 955
My Bio: Click Here
.
.
.
BYRON BAY, NSW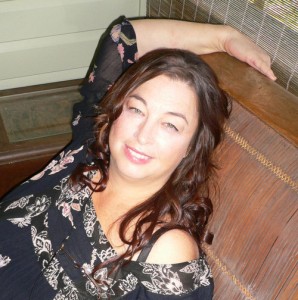 BYRON BAY – Liana
Cert. Sexological Bodyworker 2010
Somatic Sex Coach & Educator
Byron Bay, NSW, Australia
Phone: 0407 264 343
My Bio: Click Here
.
.
---
.
YOUTUBE CLIPS BY ALEENA ASPLEY
.
.
.
.
.
.
---
.