by Eyal Matsliah of Intimate Power (February 2016)
Click Here to see Eyal's blog and join in the conversation.
MY VISION FOR A CONSCIOUS SEX INDUSTRY
They don't call it 'the oldest profession in the world' for nothing. Prostitution and the sex industry as a whole is here to stay.
My previous article explored the problems with the sex industry, Read it here, but I don't want to only talk about problems.I want to explore the possible solutions.
I have a vision. A vision for a conscious sex industry. In this vision, sexuality is acknowledged as natural and a crucial part of our lives, and the sex industry can be a part of it.
The fact that sex workers do not only provide sex, but can and do provide much more than that, is recognized. They offer affection, acceptance, support, guidance, friendship and even love. Sex workers can act as counselors, healers, therapists, coaches, sex surrogates, confidants, guides, and friends.In my vision, sex workers are independent, strong, and empowered. They are sexually and emotionally healthy. And so, they offer their services from a place of love of themselves, of men, and of sex. (This article talks about female sex workers, as they are the majority of the sex industry, however it is also relevant to male and trans gender sex workers and providers)
Instead of making the man dis-empowered and dependent, sex workers can empower a man's sexuality, masculinity and confidence.Instead of perpetuating a need, they can teach their client how to not be needy, how to be independent in his sexuality, how to be a man rather than a boy.Instead of getting him to ejaculate as fast as possible, they guide him in lasting longer and conserving his life force. (Click here to learn about Male Multiples and Lasting Longer).
The client doesn't pay for what he thinks he needs. He pays for the expertise and guidance of a professional. When a man goes to see a sex worker, she is in control of what she offers him, what takes place during the session and how fast they go.
During some sessions she might just hug the man for an hour, in another session she might guide him to self-pleasure and in another she might invite him into her body but ask him not to ejaculate. Gradually, the man is guided and tutored to be in his masculine power, which does not mean overpowering her. The sex worker is teaching him to witness, pleasure and worship the feminine, not to use and abuse it.
Some sex workers choose to engage only verbally with their clients, some offer touch, and others might offer a conscious sexual experience.In my vision, sex workers teach men (and women) about everything related to sexuality, masculinity and femininity, touch, how to experience pleasure, how to facilitate pleasure, about sexual energy, about how to control ejaculation, turning sex into love making, about presence and connection, about expressing and receiving love, and ultimately, about the sacredness of sex.
To read more of this story Click Here
This post was written by Eyal Matsliah of Intimate Power (February 2016)
MY VISION FOR A CONSCIOUS SEX INDUSTRY
 🙂
EDUCATION FOR SEX-WORKER PROFESSIONALS WHO WANT TO MAKE A DIFFERENCE AND CULTIVATE POSITIVE SEXUALITY IN OUR COMMUNITY
MY VISION FOR A CONSCIOUS SEX INDUSTRY
…
ABOUT EYAL MATSLIAH – I have been fascinated by sexuality, spirituality, science and business since an early age.
Throughout my life I have yo-yo-ed between these different realms, never quite finding where I belong.
In my 20s, I have worked in the corporate world, had a job I loved, an apartment in the middle of the city, a shiny new motorbike, a girlfriend, and a lot of money to enjoy the good things in life. But something was missing.
So in 2001, I went for a 3 months vacation that turned into a year and a half in Asia. After the parties and drugs, I re-connected with the spiritual realm.
I discovered Tantra in 2005 and it changed my life. I realized I have been practicing it before i even knew what it was.
I lived for seven years on a tropical island in an alternative community, exploring Tantra, Yoga, Spirituality, attending workshops and seminars, doing months of meditation retreats every year, studying philosophies, practicing different healing modalities, and exploring everything that interested me. I was the most entrepreneurial yogi in that community. I turned my hobbies into gifts that I shared with others and later charged for them. I once cooked hummus for 100 people. I taught people how to make chocolate that would make them orgasm.
But something was still missing. I felt called to share these teachings with people in the west. So I left the protected yoga bubble and headed back into western civilization.
Since then, I have been more on my mission, living my purpose, and expressing myself, than ever before.
I co-founded a Tantra school that quickly became an instant success.
I then found this business, Intimate Power, that combines a few of my passions.
This website, my coaching sessions, and my transformational workshops are about this integration:
Being a sexual, loving, and spiritual person.
Expressing your gifts, helping others, and making tons of money.
Living a life of passion, meaning, contribution, and abundance.
My greatest satisfaction is helping someone step into their power, own  their sexuality, and turn their talent into an offering they can charge for.
Check out some things that my client say about me and about their experience.
I'm also into traveling, food and cooking, languages, conscious dance, music, technology, environmentalism, conscious business, life style design, cinema and nature.
In my offerings I am able to integrate and express many of my passions.
The music I play at the workshop touches people's hearts, and gets them to move their body.
I live a healthy life style and the snacks I serve the attendees at my workshops are healthy.
My private clients get recommendations of films that inspire them in their particular offering.
I use Technology as a tool to reach more people and create a bigger impact.
I am not a sri, a baba, or a guru.
I am far from perfect and still facing the same challenges I help people with.
I have a dorky sense of humor.
I am here because I'm dedicating my life to studying and practicing what I'm passionate about, because I'm totally committed to my purpose, and because I studied with amazing teachers.
They include: Swami Vivekananda Saraswati (Agama Yoga), Sahajananda (Hridaya yoga), David Deida, Baba Dez (ISTA),Tony Robbins, Sasha Cobra, and my closest friends. My clients have probably taught me the most profound lessons.
My website, my work, and my life, are consecrated and dedicated to the realization and expression of our highest potential and our divine self.
If this resonates with you, register to the mailing list below.
I wish you to fully express your sexual, creative and professional potential.
With love and gratitude, Eyal. (Click Here to go to Eyal's website)
MY VISION FOR A CONSCIOUS SEX INDUSTRY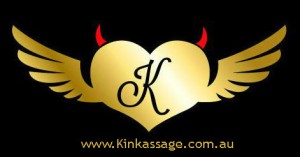 MY VISION FOR A CONSCIOUS SEX INDUSTRY