KINKASSAGE ALEENA ASPLEY BRISBANE EROTIC MASSAGE
Kinkassage Aleena Aspley Brisbane Erotic Massage
MS. ALEENA ASPLEY
Bracken Ridge, Brisbane, Queensland, Australia

Hi, my name is Aleena Aspley and I am the owner & creator of Kinkassage®. I am intensely passionate about sensual erotic relaxation & avant-garde, intimate adult bodywork for people of all genders.
Some people may consider that Kinkassage is a high-end rub-n-tug session, however, they are completely misinformed!
Kinkassage draws on my Sexological Bodywork training, Tantra, Taoist and Shamanic bodywork concepts. Heartfelt & sensual caring, with tender soft exotic touch, is more descriptive of Kinkassage.
A Kinkassage session is never rushed, and all Kinkassage practitioners (personally trained by me), have been carefully chosen for particular characteristics, that I deem important, to give a prestigious & up-market erotic relaxation experience. My Kinkassage® trademark, is extremely important to me, and it is my expectation, that you, have a premium Kinkassage experience.
DO BOOK A SESSION WITH ME…
When you first arrive at my luxuriously appointed studio, in North Brisbane, I will meet you at the door with a smile. I have a vivacious, friendly, happy-go-lucky personality and it is my pleasure to RELAX your nerves within moments of our meeting.
I love giving erotic Kinkassage bodywork, however, I do have other high-end and exotic relaxation sessions that are extremely popular, including my Male Multiples Mastery & Female Multiples Makeover and Orgasmic Mastery 101 for Couples sessions.
…
SENSUAL ADVENTUROUS & EROTIC ADULT RELAXATION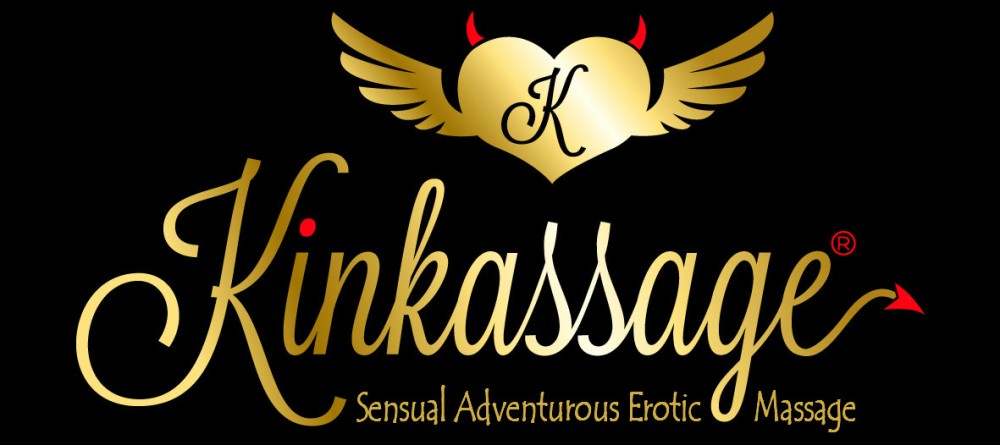 Kinkassage® is a Registered Trademark of Aleena Aspley Australia
KINKASSAGE® is a Sensual, Adventurous and Erotic Adult relaxation session exploring duality of the senses. Your session incorporates 100% intimate touch from the beginning of your session until the very end. I have my own exclusive titillating touch techniques to awaken your body into ecstasy. This session includes rosebud and sweet spot reflexology. The goal is full-body relaxation, and slowing down brain chatter into a mellowed state of consciousness, ending with SLOW sensual genital bodywork.
KINKASSAGE is an extremely popular and up-market KINKY session with many repeat bookings. 
My up-market KINKASSAGE (Brisbane) session guarantees full body relaxation utilizing my unique Rosebud Relaxation Techniques (Lower Back, Hips, Buttocks, Sack and Crack), stimulating vibration touch, teasing pleasure overload, soft sensual hands and warm coconut oil.  The focus of my KINKASSAGE sessions is 100% intimate sensual touch.
Kinkassage bodywork is designed for people of all genders. Singles and couples welcome.
BOOK TODAY, I would be delighted to sensually guide your body into full-body bliss. Come and discover your sensual and erotic edge, by booking a Kinky and decadent Kinkassage bodywork session.
KINKASSAGE ALEENA ASPLEY BRISBANE EROTIC MASSAGE
WHAT TO EXPECT IN YOUR KINKASSAGE SESSION?
My Soft Sensual Magic Hands
A Comfortable Relaxing Environment
A Friendly Positive Experience
Warm Coconut Oil Relaxation
Deliciously Light Sensate Touch
Full-Body Intimate Bodywork
My exclusive Duality Touch Techniques
Transformational Touch to Awaken MORE Pleasure
Bootylicious Rosebud Reflexology
Sweet Spot Bodywork for Men
Prostate Pleasure for Men– just ask!
Breast Massage for Women
External Vulval Bodywork for Women
Profound Relaxation into Theta Brain Waves (Zero Brain Chatter)
A Positive Experience and a Repeat Booking!
Kinkassage® is a Registered Trademark of Aleena Aspley Australia
KINKASSAGE ALEENA ASPLEY BRISBANE EROTIC MASSAGE
BOOK A KINKASSAGE SESSION
1 Hour $250 Tantra Kinkassage Bodywork (Men, Women & Couples)
1 Hour $250 Prostate Pleasure session for Men
KINKASSAGE HIGH-END DELUXE SESSIONS
🙂
KINKASSAGE ALEENA ASPLEY BRISBANE EROTIC MASSAGE
MY KINKASSAGE MENU
I am accredited in the following Kinkassage® modalities
CLICK ON THE YELLOW LINKS BELOW TO BROWSE YOUR SESSION
Kinkassage® Men – Sensual, Adventurous & Erotic Adult Bodywork Click Here
Kinkassage® Women –  Click Here
Kinkassage® Couples – Click Here
Tantra Kinkassage – Male Tantric Luminous Energy Full-Body Orgasm 

Click Here

Tantra Kinkassage – Yoni Awakening Women Click Here
Tantra Kinkassage – Yoni Orgasmic Mapping Women Click Here
Tantra Kinkassage – Orgasmic Mastery for Couples Click Here
Domination Kinkassage Men – Bound Domination & Sensation Play  

Click Here

Domination Kinkassage Women – 50 Shades of Grey

Click Here

Domination Kinkassage Couples – BDSM & Sensation Play Click Here
G-Spot Kinkassage Men – Prostate Pleasure & Kinky Bodywork Click Here
Fantasy Kinkassage Men – Titillating Fantasy & Kink Bodywork Click Here
Yoni Kinkassage – Female Awakening Bodywork Click Here
Yoni Kinkassage Erotic – Female Orgasmic Mapping Bodywork Click Here
Lingam Kinkassage – Up-Market Male Pampering & Bodywork Click Here
Spa Kinkassage Men – A Sensual Spa Relaxation Session  Click Here
PROFESSIONAL SEXOLOGICAL BODYWORK SESSIONS 
…
KINKASSAGE ALEENA ASPLEY BRISBANE EROTIC MASSAGE
MS ALEENA ASPLEY
Somatic Sexologist (Sexological Bodyworker) & Tantra Professional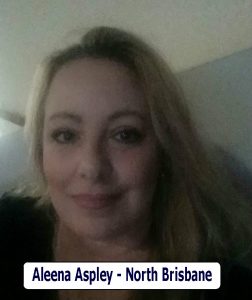 Bracken Ridge, North Brisbane, Qld, Australia
Mobile:  0404 449 433 (Text me to book your appointment)
International:  +61 404 449 433
…
MY WEBSITES
Women: www.YoniWhisperer.com
…
MY AVAILABILITY
Bookings: Text my mobile (0404 449 433) and ask me to call you back.
Weekdays Monday to Friday 9am to 9pm.
I work occasional weekends…just ask!
Same day bookings are usually available. Text me to book.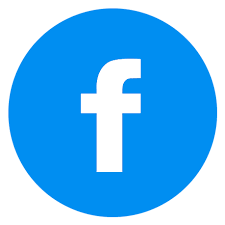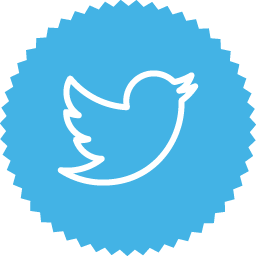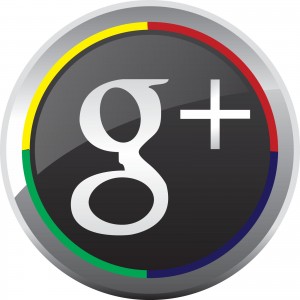 TESTIMONIALS
Kinkassage – Thank you for today Aleena, I felt relaxed and vibrant as I left, thank you for your magic touch and light, fun conversation. Peter (30 min Kinkassage) 12/2/18
🙂
Tantra Kinkassage – Good morning Aleena! I just wanted to thank you for the incredible experience last night. I've never had my mind/body go to whatever place it went to. I'm still trying to figure it out!
I would love to explore much deeper.
Take care and hope to see you soon. Shane (Tantra Kinkassage) 19/1/18
🙂
Yoni Whisperer Bodywork by Kinkassage® – Hi Aleena, I hope all is well in the very unique and beautiful lifestyle you have chosen.
I just wanted to say thanks again, for the amazing experience and world you have introduced me to. When you said, it could bring emotional things up, you were certainly right. It has been a long couple of confronting weeks and I am finally getting back on track.
I have written some feedback for your Yoni Whisperer website, but I can't seem to post it anywhere, so I have typed my testimonial on your Facebook Kinkassage page. You can copy and paste my testimonial if you like.
"Wow, forget the massage boutiques that cost anywhere up to $500 for an hour, my unique Yoni Massage was reasonably priced and the most sensational experience I have ever had both emotionally, physically and mentally!"
I have really struggled to write a review about my Yoni massage as I didn't want to sound corny or over dramatic…but the Yoni massage I received, a couple of weeks ago off Aleena Aspley, through the Kinkassage website was incredible. I felt free, powerful and sensational for hours after my session.
I originally booked out of interest, to learn an art form about my body, and how to please myself and feel sexy again after a nasty separation, desire and intrigue. I was treated with the utmost respect and massaged by the hands of a real professional with the touch and guidance of an angel.
Aleena opened boundaries that I have held guarded for most of my adult life and she has released emotions that I believed I had buried and forgotten. Weeks on and I am sexually free and released the blockages that had been holding me back in and out of the bedroom.
I would highly recommend booking a Yoni Massage, anything from the Kinkassage, Aleena Aspley or Yoni Whisperer websites. I personally will be going back for more bodywork, especially for a couple's session.
The human body is such a beautiful and sensual creation. Aleena knows the ins and outs, and makes the experience one that you will never forget. One for the bucket list.
Thank you Aleena for everything you have done for my soul inside and out.
Mandy Qld 11/3/15 (with Aleena Aspley)
🙂
TESTIMONIAL
Yoni Whisperer Bodywork by Kinkassage® – Just to let you know that after the first appointment I felt so good and was aroused for at least a week, and I thought my hormones had died and gone to heaven.  Jeanette 65yo 18/1/16 (with Aleena Aspley)
🙂

TESTIMONIAL
Yoni Whisperer Bodywork by Kinkassage® – Thank you Aleena, my session with you was amazing! I loved every minute and sensation. I would recommend every woman find the time and courage to experience a Kinkassage bodywork session with Yoni massage. It will change your life.
I had only dreamed that my body could reach such intensity or that I could let myself go that much. Aleena made me feel safe and comfortable… And able to fully surrender my body and mind to get the most from my experience. Kellie 45yo 21/5/15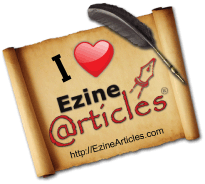 …
KINKASSAGE PROFESSIONAL TRAINING at www.Kinkassage.com.au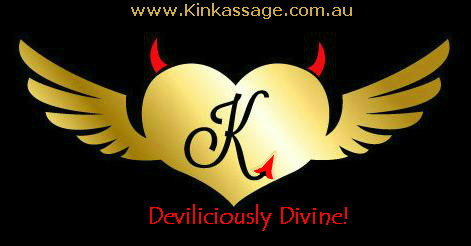 KINKASSAGE ALEENA ASPLEY BRISBANE EROTIC MASSAGE