KINKASSAGE EROTIC MASSAGE PERTH
kinkassage erotic massage perth western australia
YONI WHISPERER BODYWORK
by Kinkassage®
KINKASSAGE EROTIC MASSAGE PERTH 
WOMEN ONLY  – Meet Desmond Black from Perth, Western Australia. Desmond is trained in Yoni Whisperer Bodywork and Kinkassage® relaxation.
I have been studying spiritual practices such as meditation, yoga, various breath work techniques, living in the moment, being grounded and present for over four years. I have been experiencing profound and blissful moments physically and spiritually ever since.
For me, these moments are out of this world. Such feeling is godly and divine. I became intrigued in the idea of this spiritual lifestyle and concepts of non-resistance. I found my missions and purpose in life, when I eventually learned to let go of resistance to the present moment and surrender to the universe.
Since then, I have been helping everyone that I cross paths with to live the higher versions of themselves by sharing the knowledge of true self-acceptance.
KINKASSAGE EROTIC MASSAGE PERTH
In November 2017, I mentored and trained with Aleena Aspley (the creatress of Yoni Whisperer Bodywork by Kinkassage®). I feel it my life's calling to work with women to rediscover and reconnect with their scared feminine divine self through intimate and awakening holistic bodywork.
I'M ON A MISSION!
My mission and passion is to free all fellow human beings from fear, guilt, shame and resistance that arises from past events and social conditionings.
Sexual energy is divine energy, the very same essence that creates everything. It is time we take ownership of our own sexuality and its expression to manifest and enjoy the life we were born to live.
KINKASSAGE EROTIC MASSAGE PERTH
YONI WHISPERER BODYWORK
by Kinkassage®
SENSUAL ADVENTUROUS & EROTIC FEMALE RELAXATION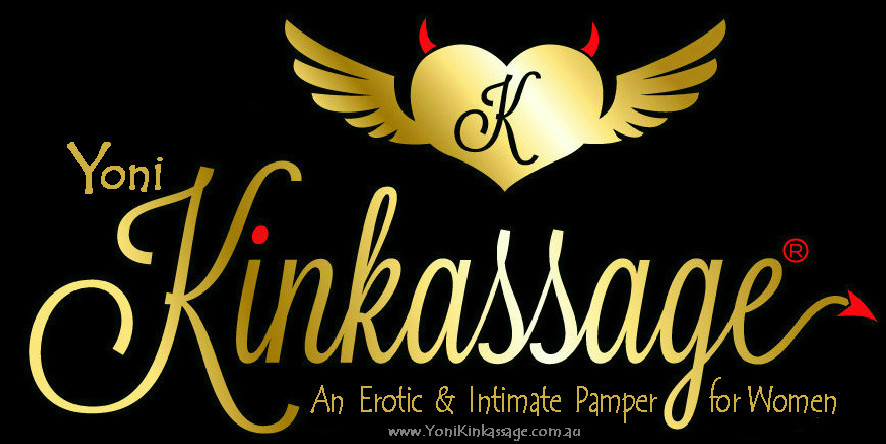 Kinkassage® is a Registered Trademark of Aleena Aspley Australia
YONI WHISPERER BODYWORK by Kinkassage® is a Sensual, Adventurous and Erotic Female relaxation session exploring duality of the senses. Your session incorporates 100% intimate touch from the beginning of your session until the very end. I have my own exclusive titillating touch techniques to awaken your female body into ecstasy. The goal is full-body relaxation, and slowing down brain chatter into a mellowed state of consciousness with a sensuously slow Yoni relaxation bodywork.
BEGINNERS 
AWAKENING BODYWORK – Yoni Whisperer Awakening Bodywork, is an extremely popular, high-end and intimate female session. It is recommended that three sessions of Yoni "Awakening" Bodywork be experienced before a woman is ready for our advanced Yoni "Orgasmic Mapping" Bodywork session.
ADVANCED
ORGASMIC MAPPING BODYWORK – Yoni Whisperer Orgasmic Mapping Bodywork, is designed for the female who has been vaginally awakened with three Yoni Awakening Bodywork sessions. The goal of an advanced orgasmic mapping session, is for a woman, to start experiencing different kinds of vaginal orgasms such as:
K-Spot
R-Spot
Womb Orgasm
Cervical Orgasm
A-Spot Orgasm
G-Spot Orgasm
U-Spot Orgasm
Clitoris Orgasm
Clitoral Orgasm (duality blended)

NOTE:

The clitoris is not the centre of the Yoniverse or the main player in this advanced session.
.
DO CLICK HERE TO LEARN MORE ABOUT YONI WHISPERER AWAKENING BODYOWRK 
KINKASSAGE EROTIC MASSAGE PERTH
HIGH-END YONI WHISPERER BODYWORK 
Up-market Yoni Whisperer Bodywork by Kinkassage, with Desmond of Perth Western Australia, is a journey of full body relaxation utilizing unique Rosebud Relaxation Techniques (Lower Back, Hips and Buttocks), stimulating vibration touch, teasing pleasure overload, soft sensual hands and warm coconut oil. 
The focus of our Yoni Whisperer Bodywork sessions is complete relaxation and intimate holistic bodywork combined with highly erotic teasing touch.
BOOK TODAY, Desmond would be delighted to be your masculine erotic guide. Desmond's goal is to take you on a journey of  teasing decadent and blissful full-body pleasure.
KINKASSAGE EROTIC MASSAGE PERTH
WHAT TO EXPECT IN YOUR YONI WHISPERER BODYWORK SESSION?
A Comfortable Relaxing Environment
Setting Safe Boundaries In Your Yoni Bodywork Session
My Soft & Sensual Masculine Magic Hands
A Friendly Positive Experience
Warm Coconut Oil Relaxation
Deliciously Light Sensate Touch
Full-Body Intimate Relaxation and Yoni Bodywork
Beginners – Yoni Mapping & Awakening Bodywork (3 Sessions)
Advanced – Orgasmic Mapping Expanded Bodywork (2 Sessions)
Kinkassage Duality Touch Techniques
Transformational Touch to Awaken MORE Pleasure
Bootylicious Buttockassage
Intimate Yoni Bodywork
Feminine Awakening to Experience More Pleasure
Profound Relaxation into Theta Brain Waves (Zero Brain Chatter)
A Positive Experience!
Kinkassage® is a Registered Trademark of Aleena Aspley Australia
…
YONI WHISPERER BODYWORK BY KINKASSAGE®
BEGINNERS YONI WHISPERER BODYWORK TO AWAKEN FEMALE INTIMATE PLEASURE
BEGINNERS
Session One:    2   Hours    $400 Yoni Awakening Mapping
Session Two:    2   Hours    $400    "      "
Session Three: 2   Hours    $400    "      "
Book & pay in advance for 3 sessions $900 

(Save $300)
ADVANCED YONI WHISPERER ORGASMIC MAPPING BODYWORK TO FEEL VAGINAL ORGASMS
KINKASSAGE EROTIC MASSAGE PERTH
DOMINATION KINKASSAGE®
FOR WOMEN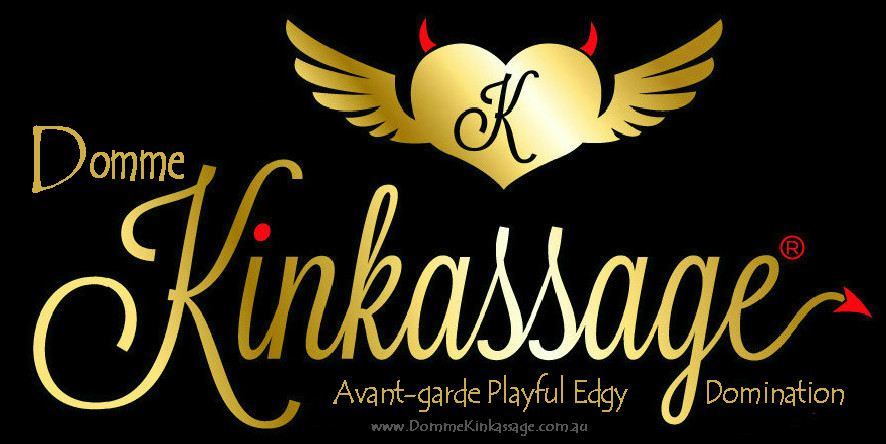 .
SURRENDER TO 50 SHADES OF KINKASSAGE DOMINATION
Surrender your body to a session of Spicy and Playful Domination Kinkassage. Indulge your appetite, to be safely dominated and amplify your body's ecstatic pleasure threshold.  I highly recommend, a two hour session, to escalate your body into profound states of bliss and pleasure, while at the same time awakening your body into absolute rapture and bliss.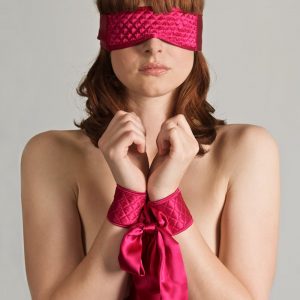 The allure of booking a 2 or 3 hour session, means you will be giving your body the opportunity to elevate your arousal threshold, while at the same time down regulate your feminine body into deep profound relaxation.
The human body loves the opportunity to completely switch off and yield into the sublime state of SUBSPACE.
With Domination Kinkassage, the longer your session, the more indulgent, sizzling and playful your experience.
High-end Domination Kinkassage can take your body into heightened orgasmic states that few women ever experience in their lifetime!
Domination Kinkassage, incorporating ultra light and/or bolder bondage with domination, plus duality play bodywork, is a journey of my sensate duality touch techniques and super SLOW intimate arousal.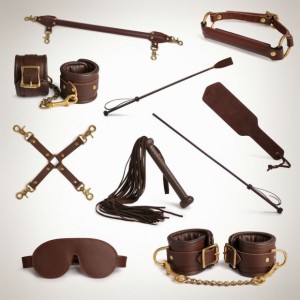 At the beginning of your session you will wear a blindfold and headphones. While holding hands, I will tune into your bodies luminous energy and intuitively connect with the precise touch your body desires.
As your session progresses playful toys of all varieties will be chosen to over indulge your feminine senses. I have my own exclusive domination duality touch techniques to titillate your body into ecstasy.
Your Domination Kinkassage session includes my bootilicious buttock relaxation bodywork. The goal is complete full-body relaxation to slow down brain chatter, into a mellowed, subspace state of consciousness.
…
KINKASSAGE EROTIC MASSAGE PERTH
WHAT TO EXPECT IN A DOMINATION KINKASSAGE SESSION
Domination & Surrender Bodywork
My Magic Hands Kinkassage Relaxation
Titillating Sensate Touch Techniques
Duality Play Bodywork
Personalised Sound, Movement and Awareness Coaching
Pelvic Rotation Bodywork
Pelvic Release Bodywork
Shamanic De-Armoring
Whole Body Vibration for Chakra Activation
Pudendal Nerve Awakening – to bring pleasure ALIVE!
Pelvic Nerve and Vegas Nerve Activation
Awakening of over 15,000 nerve endings in the Pelvic cavity
My 101 Spanks Bodywork Techniques
A Blindfold
Headphones
Fluffy Leather Restraints
Props and Toys of all Varieties
Bootylicious Rosebud Reflexology
Yoni Bodywork
Heightened Ecstatic States of Consciousness
Profound Relaxation into Theta Brain Waves (Zero Brain Chatter)
The Goal is a Bliss and Sublime Pleasure
Kinkassage relaxation and bodywork techniques
Kinkassage® is a Registered Trademark of Aleena Aspley Australia
A Positive experience and a smile from ear to ear when you leave my relaxation studio!
…
DOMINATION KINKASSAGE
SPOIL YOURSELF WITH 50 SHADES OF FUN
2 Hours      $450
3 Hours      $650
…
CONTACT ME
Desmond Black
Perth, Western Australia
Website: www.GoddessesNirvana.com
Phone: 0456 926 482
International: +61 456 926 482
.
.
Do tell Desmond that you found him on the Kinkassage Website
KINKASSAGE EROTIC MASSAGE PERTH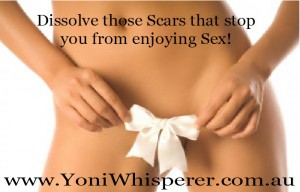 KINKASSAGE EROTIC MASSAGE PERTH


…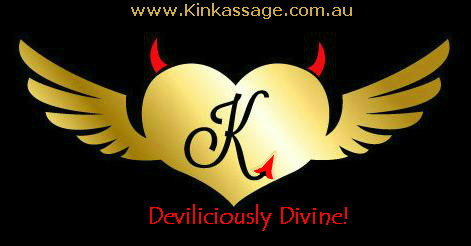 KINKASSAGE EROTIC MASSAGE PERTH
ABOUT KINKASSAGE
A Kinkassage bodywork session begins with a short opening ritual, where our professional practitioner uses hands over the client's heart chakra, base chakra and second chakra, to connect with a client's luminous energy.  A blessing is then requested, to Creator, to send universal love and pure white positive light, into the massage studio. Safety and trust are paramount during Kinkassage bodywork sessions and it is our desire to offer a safe space for our client to completely relax into bliss and sublime pleasure.
KINKASSAGE EROTIC MASSAGE PERTH
During your Kinkassage session you will be invited to let go and relax, you will be asked to entrust yourself, body, mind and spirit, into our caring hands. Step by step every part of your body will experience soothing, caressing and tender erotic care.
KINKASSAGE EROTIC MASSAGE PERTH
The emphasis will be on harmonizing your body's energy. An important aspect to a Kinkassage experience is the awakening of your senses and your sensuality. This can happen through the various qualities of touch or with playful props (vibration, pin wheel, feathers, furs, scents, sounds…) stimulating and indulging you.
KINKASSAGE EROTIC MASSAGE PERTH
A Kinkassage bodywork session invites genital worship by building up your sexual energy and letting it develop and circulate around your body. A Kinkassage practitioner can then use their hands to spread your vital life energy into your entire body and aura (luminous energy). Lingam and Yoni Worship are an important part of all Kinkassage massage experiences.
KINKASSAGE EROTIC MASSAGE PERTH
Your Kinkassage bodywork session will end with time to recover and reflect upon your erotic touch experience. There are shower facilities available and you will leave feeling blissful, relaxed and renewed.
KINKASSAGE EROTIC MASSAGE PERTH
A MESSAGE FROM ALEENA ASPLEY,  CREATRIX OF KINKASSAGE®
Would you be interested in training as a Kinkassage Professional Practitioner? I get many requests, each week, to travel to Perth WA to give one of my erotic Kinkassage massage sessions.
KINKASSAGE EROTIC MASSAGE PERTH
TOURING IS NOT FOR ME!
I am not a person who loves to live out of a suitcase, and offer tours to see Kinkassage clients, in other places of Australia. My Kinkassage studio is based in North Brisbane and I have many regular and new clients each week. I am available to give my Kinkassage sessions, Monday to Friday, and my diary is always full with the exact amount of appointments, that I wish to give on a weekly basis.
KINKASSAGE EROTIC MASSAGE PERTH
TRAINING TO BECOME A KINKASSAGE PROFESSIONAL PRACTITIONER
Do text my mobile phone with your name and contact details. I would be happy to have a chat, and we can decide if Kinkassage is suited to you, as an erotic massage, domination, fantasy and kink home based business.
KINKASSAGE EROTIC MASSAGE PERTH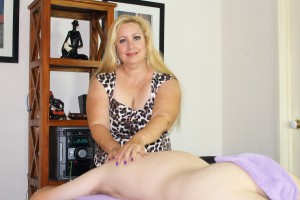 CONTACT ME
Ms Aleena Aspley
Creatrix of Kinkassage®
North Brisbane, Qld Australia
Phone: 0404 449 433
Text me with your name and ask me to phone you back.
…
…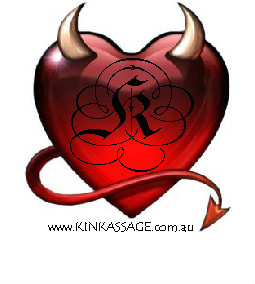 Kinkassage is a registered trademark of Aleena Aspley Australia
KINKASSAGE EROTIC MASSAGE PERTH